4 tags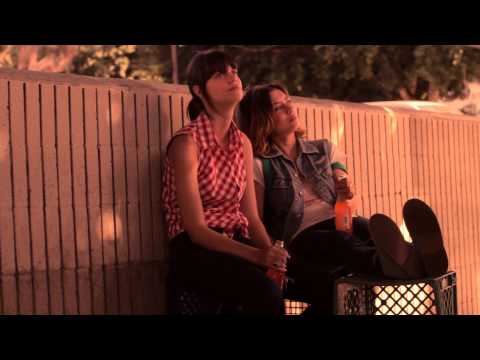 5 tags
7 tags
7 tags
3 tags
the archives.
Chances are, I have written about you, at one point or another.
6 tags
4 tags
"I am on a sort of crossroads in my life and I can do without that. I can feel..."
– Bob Dylan, 1989.
2 tags
3 tags
The demons are back. Or were they here all along?
3 tags
mo money mo problems.
I cared about much more important things in life when I made less money. 
4 tags
i'm a prophet.
I wrote this in 2011, right before I got my heart blindsided and broken. I was fearless then. That which does not kill you, will only make you stronger. Life is about taking risks. We risk our lives every day, getting into a car, getting on a plane, crossing the street. But why are matters of the heart that much more terrifying? Fear is there because there is an unknown variable that you can't...
5 tags
"There are a lot of things about life I still don't know, but what I do know is..."
– by yours truly.
5 tags
"Birth date is one moment in time, a once in a year celebration. Re-birth date..."
– my friend vinh.
1 tag
I feel a great heaviness in my heart. Sometimes I find the speed and randomness at which life travels unbearable to think about. It's not often, but when they're there, the thoughts are crippling. It's in these moments where I lose myself in a state of limbo. Retreating to avoid human contact, and at the same time, screaming on the inside for someone to understand. In this war against myself, the...
5 tags
God sent me an angel yesterday.
I got in an accident last night. As soon as it happened, I got out of my car — blessed to be unscathed but still shaken up from the experience — and walked by a very kind Filipino man in his car who said that he saw the whole thing and I was completely in the right. As I was getting ready to exchange the necessary information with the other driver, the first words out of that driver's...
2 tags
2 tags
How does one man get away with so much evil, and not even be aware of the hurt he causes others? Can he really believe his words are merely reactions towards the supposed wrongdoings of those around him? Truths, even? How can one man really believe he is deserving of love and respect, after all he's done to wrong the ones bound to him by contract, by blood, and by laws of sheer humanity? And...
5 tags
What I love most about public transportation is watching people on the bus and wondering what their stories might be. Right now as I take the bus Downtown I notice a man sitting across from me with a Los Angeles city guide. It makes me wonder what country he might be from, whether he's travelling alone, and whether he likes this city I call my home. I watched as he watched someone...
8 tags
7 tags
7 tags
6 tags
7 tags
7 tags
7 tags
9 tags
8 tags
6 tags
5 tags
7 tags
7 tags
7 tags
6 tags
7 tags
7 tags
6 tags
9 tags
3 tags
for the fragments.
the people in my life that are fragments of memories. the ones that float around, hiding behind present moments and realities. they're not there, but they were at one point. maybe they will be again, maybe not. hopefully again. i still think of those fragments.
7 tags
Pride is one of the most irrational feelings to...
4 tags
"God puts you where God needs you. You are where you are supposed to be. The job..."
– Lawrence Kushner
7 tags
8 tags
7 tags
8 tags
10 tags
3 tags
lightness of being.
I spent the day exploring Silver Lake with two of my favorite people, Andrew and Linda. Great food, great weather, kite flying, making our own different flavors of mimoas, and photo shooting. In my scorching hot shower afterward, I felt my muscles relaxing and a weight being lifted off my shoulders. I've been carrying heaviness with me ever since fall of last year, a heaviness that got me...
3 tags
"Sometimes I think I love music more than art, but what a wondrous world we live..."
– Driving epiphany, 10W freeway.
9 tags
10 tags